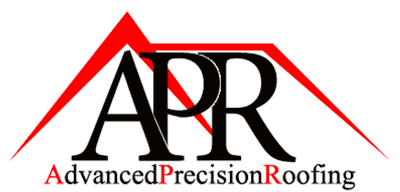 Donald R Tomko Jr is the owner and operator of APR Advanced Precision Roofing & Construction, headquartered in Mesa, AZ. This is a highly regarded Roofing company in Maricopa County.
Donald is extremely proud of being self taught in roofing. Before beginning his own company, he invested years working in the trade to really hone his skills and become an expert and industry leader.
Some of the services APR Advanced Precision Roofing & Construction provides include: Residential and Commercial Shingle, Tile and Flat Roofing Installation, Maintenance and Repair.
When it comes to providing expert Roofing services, nothing takes the place of experience. Donald began working in Roofing over 25 years ago and started APR Advanced Precision Roofing & Construction in 2009.
One of APR Advanced Precision Roofing & Construction's  goals is to provide their Maricopa County clients with professional, high quality, and affordable services. People often choose APR Advanced Precision Roofing & Construction because the number one priority is customer satisfaction and providing an overall completed roofing project of high quality and durability. Being a Family Owned and Operated business, with the actual owner being on-site for each project, you can rest assured that your expectations will not only be met, but exceeded!
The result, one of the most successful Roofing companies in Mesa!  
What do their customers think?
Deb Casazza –
"We had many people come give us bids, Don had us us with his quick knowledge and customer service from the beginning to the end. He gave us pictures of the work in progress and the final. His crew was very respectful, and they worked so hard in this horrible heat with humidity. They went the extra mile to go beneath the damage caused from work we had done from another company . We feel confident that we will be able to weather a good AZ monsoon !! Thanks Don and crew!!!!"
J. Erickson –
"Not a better company with his kind of Integrity that few offer their clients anymore! I had a roof installed 3 years ago; and he came back out after the first heavy rain and remedied a exterior air duct that needed touched up, as it went into my flat roof area. He did not charge me a single penny to take care of the surprise leak! He was extremely Through and Accommodating! You Will NOT find a better roofer than this Who warranties his work! Do not consider any one cheaper, As You will Get what You Pay for! He is not the most expensive, but not the cheapest. This company is Worth Every penny you will spend! I will give him my number if he needs it as a reference any time!! Apparently he is very Experienced and you will benefit from his services! =)"
Having owner operated experts, like Donald R providing knowledgeable and expert care is an asset to Mesa and Maricopa County, AZ.
Business owners take risks and often work long, exhaustive hours to service their clients. There are freedoms in owning a business, but these freedoms come at a cost. Rarely acknowledged are business owners like Donald R Tomko Jr that employ people and ensure their staff are paid continuously. Sure, people earn their wages through their time, hard work and skills, but let's take a moment and thank Donald R for having and continuing the business ownership game that allows people an opportunity to produce and earn those wages.
Need Roofing service? Give APR Advanced Precision Roofing & Construction an opportunity by calling them at (480) 255-1115.
In addition to running a successful Roofing business, he also strongly believes in business owners being active in the community, and giving back to those same communities.
So from the staff of Local Search Force that runs the County Advisory Board
Donald R Tomko Jr, you are highly commended for your service to the residents of Maricopa County, for having and maintaining a business that adds to the financial well-being of AZ and for your willingness to participate in social betterment activities.
Well done Donald R Tomko Jr!
The world can use more good news!
If you are or know a business owners that wants to expand and would appreciate a Spotlight, please contact Local Search Force at 727.888.5358 or visit us on the web by clicking HERE