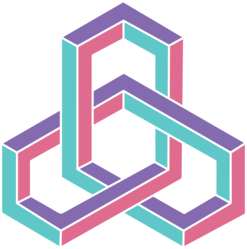 Kyle Robbins is the owner and operator of Integrated Property Services, LLC, headquartered in Summerville,  SC. This is a highly regarded Landscaping Design & Construction company in Charleston County.
Kyle was trained hands on from an extremely early age. Over the years acquiring the skill set needed, paired with his creative mindset, have made him the go to expert for when quality simply can not be sacrificed.
Some of the services Integrated Property Services, LLC provides include: Exterior and Interior Remodeling and Maintenance. Landscaping. Handyman Projects.
When it comes to providing expert Landscaping Design & Construction services, nothing takes the place of experience. Kyle began working in Landscaping Design & Construction 18 years ago and started Integrated Property Services, LLC in 2018.
One of Integrated Property Services, LLC's  goals is to provide their Charleston County clients with professional, high quality, and affordable services. People often choose Integrated Property Services, LLC  because being a small company offers them the ability to deliver a personal touch for each client. Kyle initially speaks with each customer to grab their ideas and vision for their project. He then sets forth an agenda of what they can expect as well as giving professional recommendations. The result is a seamless communication from start to project completion. Kyle prides himself on being extremely detail oriented throughout. So whether its a basic restructure of the property or transforming it into a visually stimulating area to entertain, he has you covered.
The result, one of the most successful Landscaping Design & Construction companies in Summerville!  
What do their customers think?
William K –
"Mr Kyle Robbins came to my house interviewed me and wife so he would know what we had in mid. he wrote up a plan and submitted it in to us. He gave me a list of the total billing and a breakdown of everything that was included,. I accepted the proposal. he came in on time, planted the plants and put in a walkway for me that was better then i anticipated, so all in all he provided me with a substantial job at a reasonable price and I'm very satisfied"
Joanne M –
"Kyle Robbins had many good ideas and he worked with our vision. He and his team went over and beyond what was described as THE JOB. And the job was a big one – renovating and designing the landscape across the front and down a 50 foot side of a historic church. Pleasant , efficient, stays in touch. So happy with the experience and the results"
Having owner operated experts, like Kyle providing knowledgeable and expert care is an asset to Summerville and Charleston County, SC.
Business owners take risks and often work long, exhaustive hours to service their clients. There are freedoms in owning a business, but these freedoms come at a cost. Rarely acknowledged are business owners like Kyle Robbins that employ people and ensure their staff are paid continuously. Sure, people earn their wages through their time, hard work and skills, but let's take a moment and thank Kyle for having and continuing the business ownership game that allows people an opportunity to produce and earn those wages.
Need Landscaping Design & Construction service? Give Integrated Property Services, LLC an opportunity by calling them at (843) 733-3299.
In addition to running a successful business, Kyle supports Low Country Local First and various local charities. He strongly believes in investing back into the same communities he services.
So from the staff of Local Search Force that runs the County Advisory Board
Kyle Robbins, you are highly commended for your service to the residents of Charleston County, for having and maintaining a business that adds to the financial well-being of SC and for your willingness to participate in social betterment activities.
Well done Kyle Robbins!
The world can use more good news!
If you are or know a business owners that wants to expand and would appreciate a Spotlight, please contact Local Search Force at 727.888.5358 or visit us on the web by clicking HERE