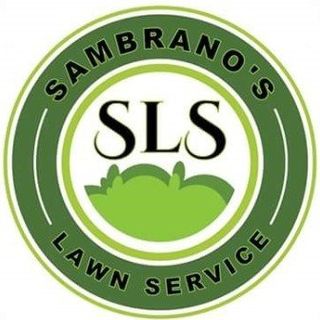 Ralph Sambrano Sr is the owner and operator of Sambrano's Lawn Service, headquartered in Fort Worth,  TX. This is a highly regarded Lawn Service company in Tarrant County.
Ralph began learning the basics from a young age, seeing as both his father and uncle had their own respective lawn care businesses. That tradition continues on with Ralph now being a trusted expert in the industry. 
Some of the services Sambrano's Lawn Service provides include: Commercial and Residential Lawn Mowing, Clean-Up and Maintenance. Tree trimming. Small tree removal. Stump grinding. Fertilizing and Mulching. Hedge and Shrub Trimming/Sculpting. Light haul-off. & Flower Bed Maintenance.
When it comes to providing expert Lawn Service, nothing takes the place of experience. Ralph began working in Lawn Service over 20 years ago and started Sambrano's Lawn Service in 2016.
One of Sambrano's Lawn Service's  goals is to provide their Tarrant County clients with professional, high quality, and affordable services. People often choose Sambrano's Lawn Service because of the true sense of pride they take in the grand scope of their work. This is evidenced in their extreme attention to detail and obsession with exceeding each clients expectations. These characteristics contributed to them being awarded Best of Home Guide in both 2018 and 2019, as well as earning an A+ Rating with the Better Business Bureau!
The result, one of the most successful Lawn Service companies in Fort Worth!  
What do their customers think?
Allen McDowell –
"Ralph and his crew have been great. They offered a fair price, show up on time and get their work completed VERY well. We needed a change as our old service showed up when they wanted and did not always finish the job. Ralph and Sambrano's Lawn Service are a very welcome change."
Cyndy Barfield –
"Responded right away. Got the job done the very next day. Courteous, excellent job at a fair price. My husband said, "Hes a good, honest man."
Having owner operated experts, like Ralph providing knowledgeable and expert care is an asset to Fort Worth and Tarrant County, TX.
Business owners take risks and often work long, exhaustive hours to service their clients. There are freedoms in owning a business, but these freedoms come at a cost. Rarely acknowledged are business owners like Ralph Sambrano Sr that employ people and ensure their staff are paid continuously. Sure, people earn their wages through their time, hard work and skills, but let's take a moment and thank Ralph for having and continuing the business ownership game that allows people an opportunity to produce and earn those wages.
Need Lawn Service service? Give Sambrano's Lawn Service an opportunity by calling them at (817) 730-8328 or visiting their website at www.sambranoslawnservices.com
In addition to running a successful Lawn Service business, Ralph supports U.S. Armed Forces and Local Fire Dept.
So from the staff of Local Search Force that runs the County Advisory Board
Ralph Sambrano Sr, you are highly commended for your service to the residents of Tarrant County, for having and maintaining a business that adds to the financial well-being of TX and for your willingness to participate in social betterment activities.
Well done Ralph Sambrano Sr!
The world can use more good news!
If you are or know a business owners that wants to expand and would appreciate a Spotlight, please contact Local Search Force at 727.888.5358 or visit us on the web by clicking HERE